Inboard Endurance
Photo: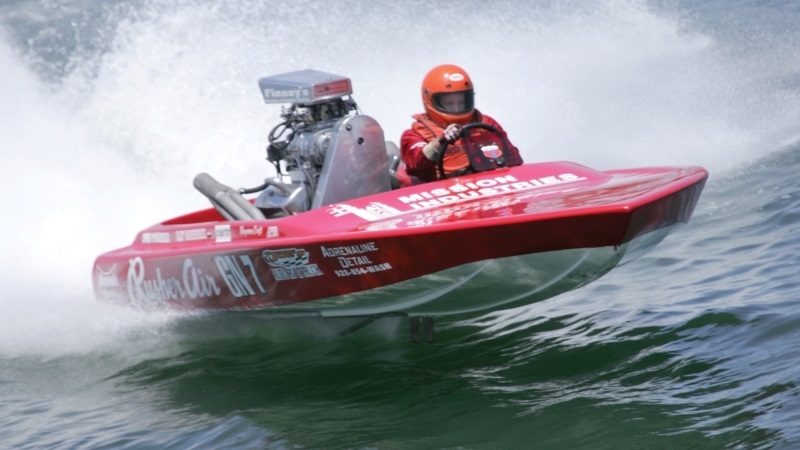 In the early days of powerboat racing, Inboard Endurance races were ultimate test; the 100-500 mile races challenged both man and machine to the limits of their abilities, and then challenged them to go further. The rich history of Inboard Endurance racing and the marathon races of the 1960's and 70's have helped to shape this category to what it is today. While today's inboard endurance races typically run from 15min to 1hr, the attitude hasn't changed. Inboard endurance racers push themselves and their boats as hard as they can for as long as they can, and hope that it holds together.

Currently there are three competing classes of IE in the APBA - Grand National Class, Competition Jet, and GPS 95. Today's races generally run about 15 minutes each, with an occasional 30-minute or 1-hour event. The all-out "push it as hard as you can, hope it holds together" attitude has always been the trademark of a great GN race. From the drop of the green flag launching the crowd-pleasing Le Mans start, through the checkered flag signaling victory, you are guaranteed to enjoy the show.

Do you think you have what it takes to build and run hulls and engines to withstand the grueling test of an Inboard endurance race?
Inboard Endurance Classes