APBA HQ IS MOVING
Photo: APBA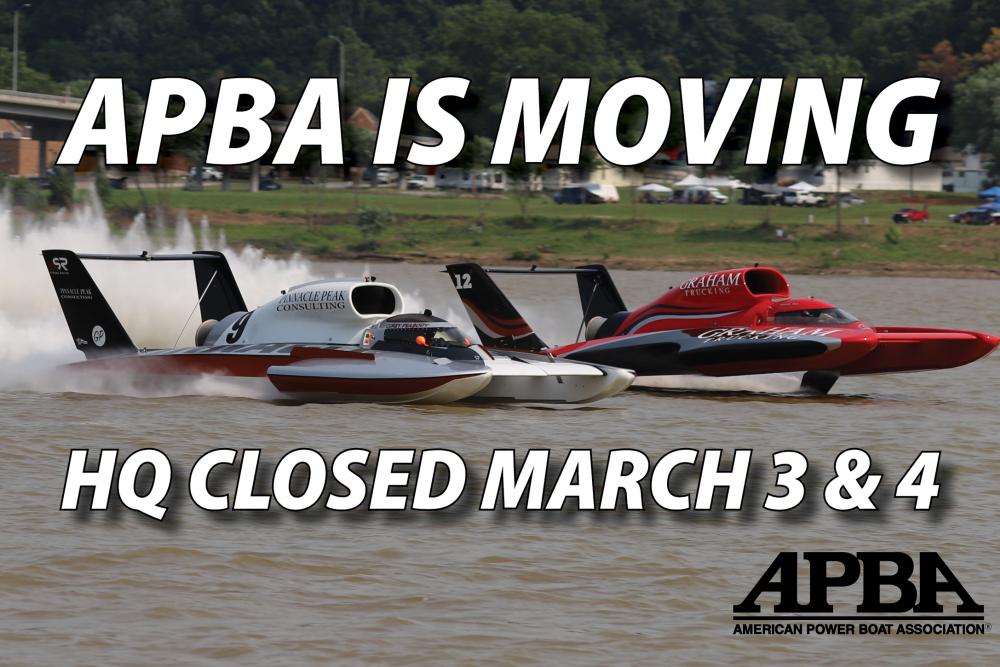 APBA HQ is moving to our temporary home until our new long-term home is secured!
Effective Wednesday (3/2) evening, our phone and internet services will be unavailable.
APBA will be closed Thursday and Friday (3/3-4) to accommodate the move. We will be back in office Monday, March 7.
Your calls and emails will be returned as soon as possible. Your memberships may be a bit delayed, but rest assured, you will still receive your cards in a timely manner. Please be patient with us during this time.
Mail will be forwarded to our new address:
39425 Garfield Rd. Suite #26
Clinton Township, MI 48038