BOD Approves New HQ Location
Photo: APBA HQ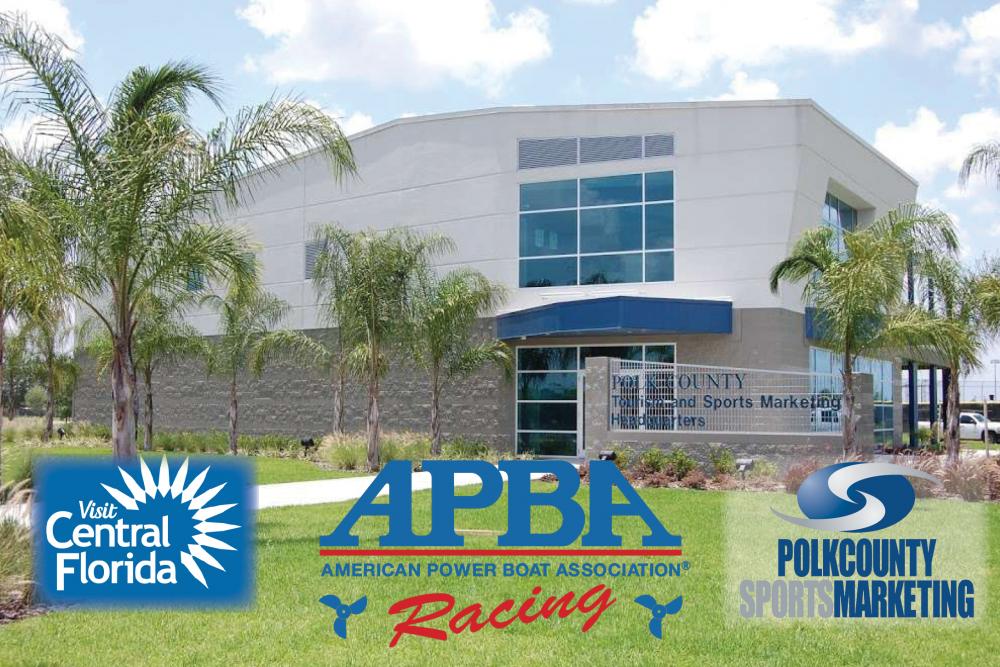 American Power Boat Association
39425 Garfield Rd., Suite 26
Clinton Township, MI 48038
May 19, 2022
FOR IMMEDIATE RELEASE
CLINTON TOWNSHIP, MI – Pending official contract negotiations, the APBA Board of Directors has unanimously voted to approve the new home of APBA National Headquarters to be in Polk County, Florida. With the help of Polk County Tourism and Sports Marketing (PCTSM), APBA will have the opportunity to expand its horizons and establish a new home with deeper connections.
Polk County is home to 554 lakes, the USA Olympic Water Ski & Wake Sports organization, the Florida Sports Hall of Fame, and more. With over 270 yearly events — including APBA sanctioned races — the experience within the county overflows.
"Great news!" says PTCSM's Senior Sales and Event Supervisor Ryan Buckley. "We are excited to continue growing our relationship and working with [APBA] in the future." With the help of longtime APBA member and race promoter Gene Engle, this partnership will see new heights.
Construction timelines and official moving dates are yet to be determined, but there is anticipation of a 2024 completion. We are excited to welcome everyone to our new home in the sunshine state and look forward to the inevitable progress of the association.
###
Minutes from the Board of Directors meeting can be found HERE.