Category Chairs and more...
Photo: APBA HQ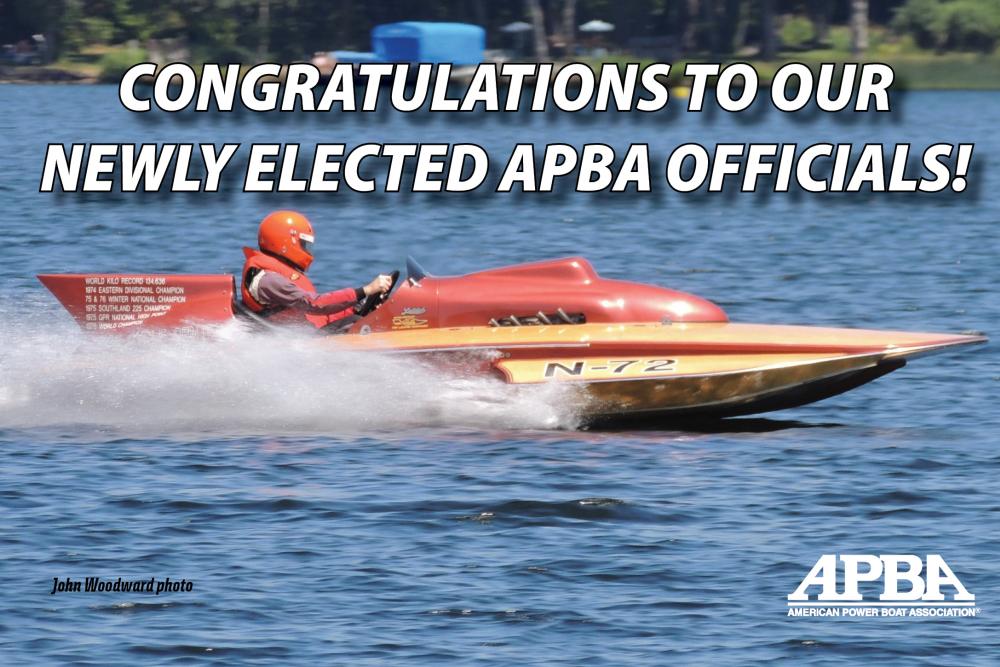 Please say hello to our newly elected Category Chairs! Terms to commence on November 1, 2021. To our outgoing chairs - thank you for your time, effort, and dedication to the association, you are appreciated.
INBOARD - Robert Wilson - bobwilson1024@gmail.com
OUTBOARD PERFORMANCE CRAFT - Sherron Winer - winer.sherron@gmail.com
STOCK OUTBOARD - Howie Nichols - apba113@gmail.com
MODIFIED OUTBOARD - Tom Sutherland - tls@wengco.com
PROFESSIONAL RACING OUTBOARD - Kristi Ellison - parroth222@aol.com
.
Region Representative to the BOD - Pete Nichols - nicholsracing@bellsouth.net