CORRA 2019 Season Kickoff May 11th
Photo: Jay Reese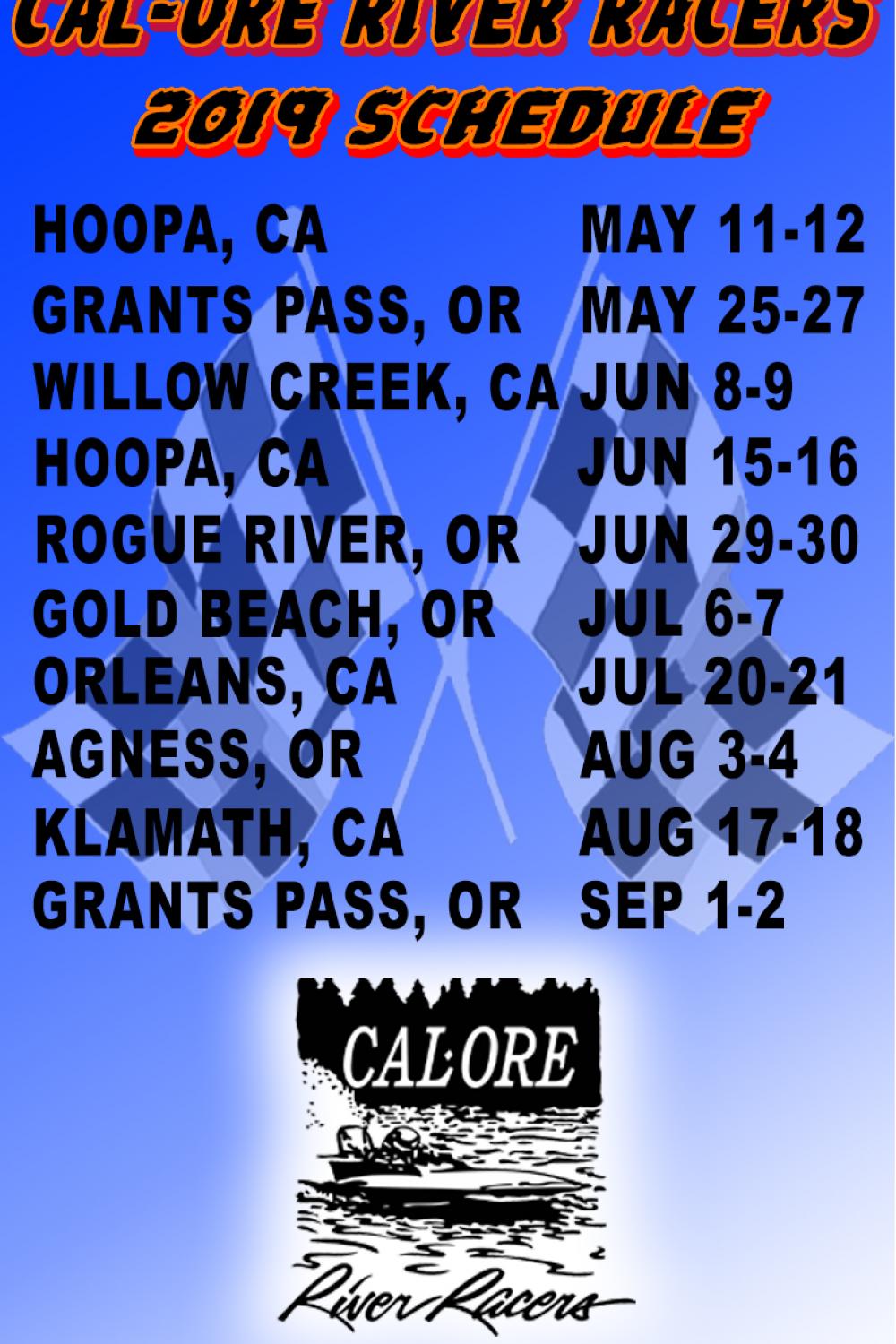 The 2019 Cal-Ore River Racers Association (CORRA) season kicks off this weekend in Hoopa, California on the Trinity River with Time Trials set for Saturday, May 11th at Noon, and the main event 3-lap/6-leg race set for Noon (12p) on Sunday, May 12th.
Sunday marks the first of an expanded 10-race summer race series at 7 different towns in southern Oregon, and northern California racing on the Trinity, Klamath, and Rogue rivers. And, there is a new pision for Junior racers added to the schedule.
CORRA President Jude Hostler offers the details on the expanded schedule.
"CORRA has added two new race venues to the 2019 season. Marv Mullins of Orleans, Ca, a long-time retired racer of the '2hy' hydro race team, has vowed to bring back the Orleans race in Mid-July. And, Dereck Ely, and Merv George, Jr. and other fine folks have committed to reviving the Agnes, Or. race in August."
Hostler added CORRA also launched a new Novice class this year with those races at the Klamath, Gold Beach and Grants Pass Labor Day races.
"If you have a child who wishes to race, ages 9-16, bring them to the race venues as CORRA will provide all equipment including boats and engines. Should your novice racer need special safety gear sizes in cut suits, helmets, etc., parents please bring them with you to the race sites. For information on safety equipment requirements please visit APBA.org and search J Class."
As for the 2019 Hydroplane season, Roger Sanderson (#B200) is the defending series Champion from Hoopa, California who has won the last three High Point Titles. Sanderson has claimed 19 of the last 24 races on the circuit, and has won 6 CORRA Titles in his career.
"You need to finish races before you can win, so having the best hull, staying on top of your equipment, being focused, driving hard, and, of course, some luck has worked for me, thankfully," exclaimed Sanderson.
Challenging Sanderson for the Title will be (#50) Jude Hostler of Hoopa, Ca. who finished 2nd in the Points Standings last year, as well as perennial favorite (#17) Jesse Reinhart of Grants Pass who finished 3rd the last two seasons, and 2nd place overall in 2016.
In addition, 5-time Champion (#007) Jeff Lewis, and (#85) Dereck Ely, both of Grants Pass with 78-years combined experience are top contenders with Ely featuring a new boat he built, and a new hull for Reinhart. Upstarts, (#55RK) Edward Jon Mitchell, (#23) Ryan Richardson, (#30) Virgil Moorehead expect to make strong runs. And, (#68) Cameron Kirkland returns to the water after destroying his boat last year.