Meeting Minutes and 2022 Rulebooks
Photo: APBA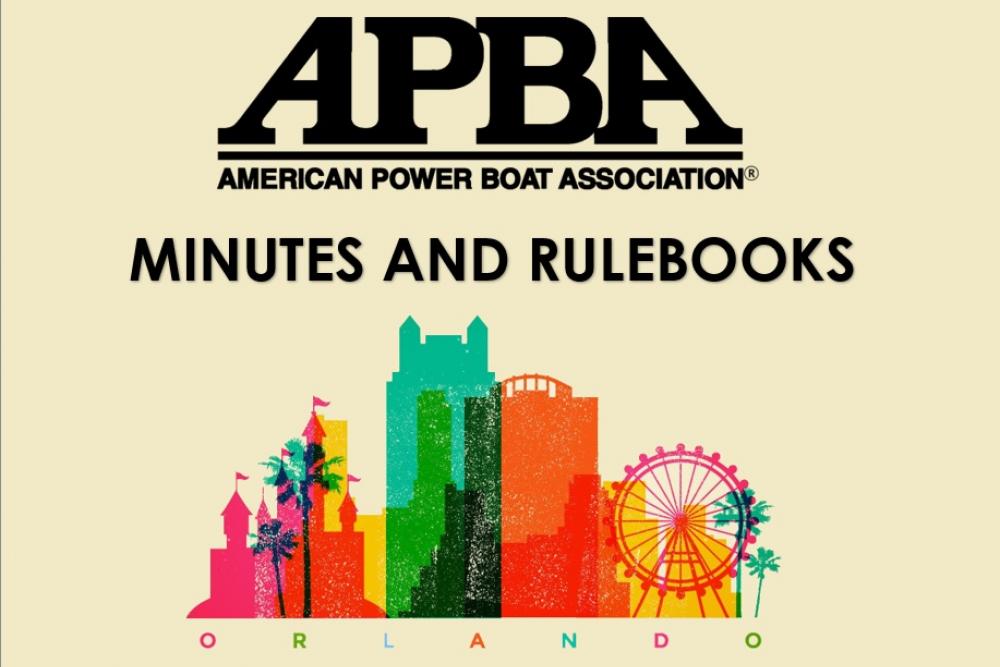 The minutes and updated rulebooks are now available! After a lot of work before, during, and after the National Meeting, most of these documents are ready to view! Click the items below to view the documents.
General Safety and Racing Rules
Stock Outboard
Modified Outboard
Rule change by 400CCMH class ballot implemented on 3/21/2022. Closed exhaust motors eliminated from class.
PRO Outboard
Junior Classes
Rule 20.D.vi added on 3/21/22 stating that Marathon Championships in JR and AXR will not count toward the HOC.
OPC
Thundercat
Inboard
Offshore
Housekeeping updates made as of 4.14.22
Housekeeping to fix Class 300 to read "Twin engine I/O" 5.12.22
Housekeeping to fix SuperStock tunnel wording 7.22.22
Vintage & Historic
Jet River Racers
2022 Series Notes and Agreement
Outboard River Racers
Jet Sprint
Other Meeting Minutes