New Vintage Chairperson Pending Board Approval
Photo: Dave Jackson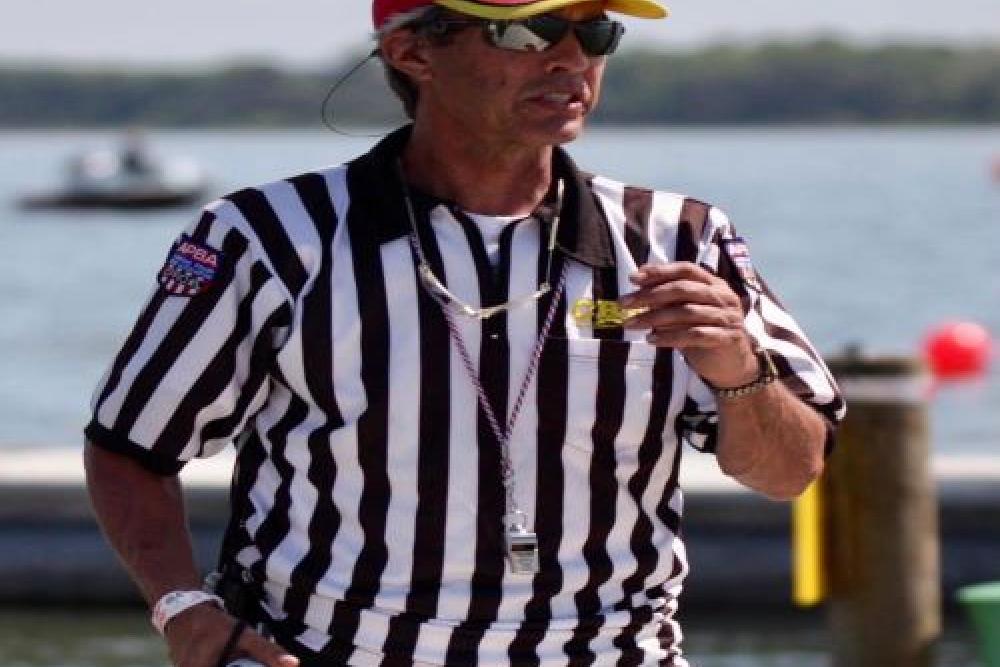 01/01/2021
To: All APBA Vintage and Historic Members 2019, 2020, 2021
From: Chris Fairchild APBA President
Subject: New APBA Vintage and Historic Chairman
First, let me take this opportunity to thank John Krebs for his many years of service as APBA Vintage & Historic Chairman. I am sure his longtime efforts and consistency are appreciated by all. It has not been an easy task choosing his replacement.
After careful consideration, meetings with various interested parties, and a review of many qualified candidates, I have chosen a person with a wide spectrum of capabilities, experience, and a passion for our V&H Committee. Please join me in welcoming Col. Jeff "Nemo" Buckley, USAF (ret), as your new Vintage & Historic Chairman, pending BOD approval. Jeff has tremendous, long-term experience in APBA Vintage as an active restorer, participant, and referee. His 36-year military background as an Air Force Colonel, NTSB-trained crash investigator, and FEMA Flight Operations Contractor make him uniquely qualified to take V&H to the next level. He is currently composing his committee so that we can make all this official at the BOD level.
I have tasked every Category and Committee Chairperson with multiple efforts. Their primary responsibility is to grow his or her Category/Committee responsibly, safely and successfully. Their second, and equal, responsibility is to coordinate these efforts in the best interests of boat racing and APBA in general. To that end, I am looking for leaner and nimbler Category and Committee leadership. I have asked Jeff to re-size and rep-organize the V&H Committee into a more workable and efficient size so we may better focus on the ever-changing challenges and opportunities that all of boat racing will be faced with in the coming years. Whether we like it or not, change is inevitable, and it is up to us to determine if that change is for the better. I ask all of you to give "Nemo" your complete cooperation and support in his efforts to create a vibrant and positive V&H model in the coming years.
Happy New Year to all, and here is to an amazing 2021 for both Vintage & Historic and APBA.
Sincerely,
Chris Fairchild
APBA President