Race the Joe! Results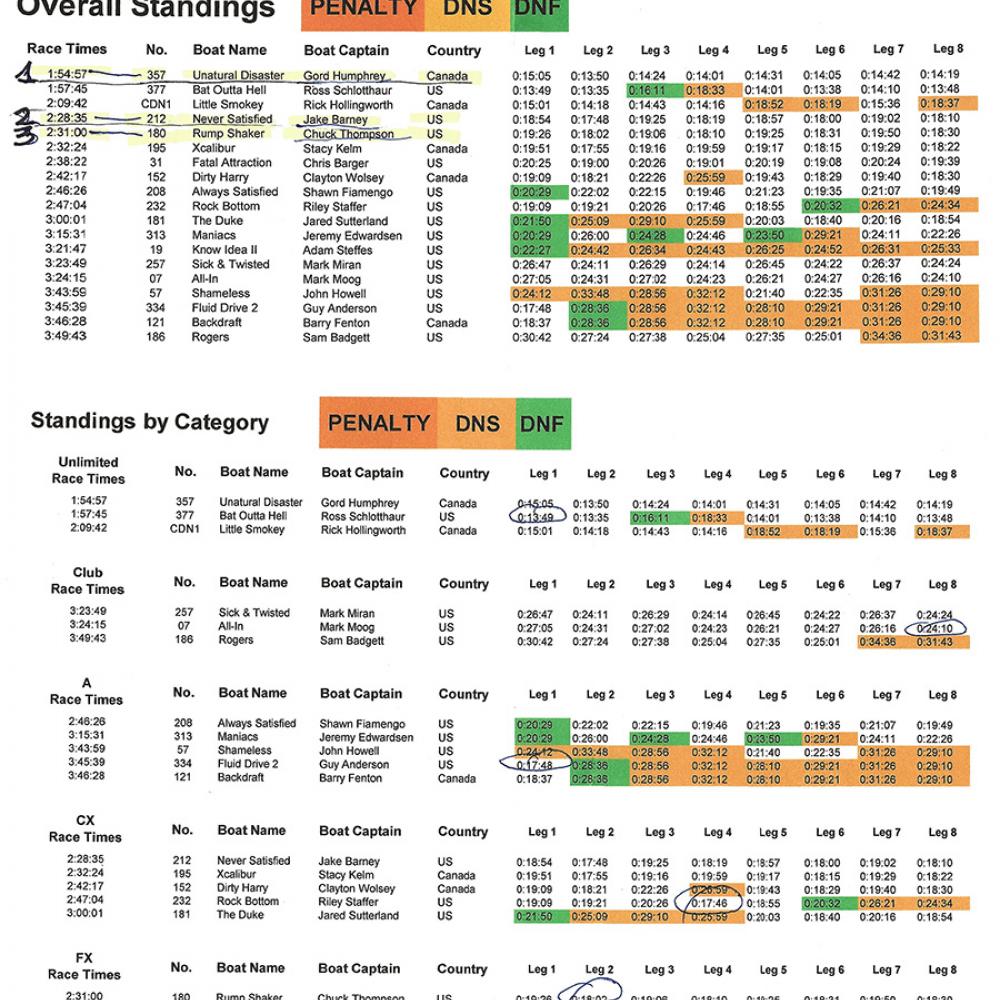 Courtesy of Referee Cristina Wright, here are results from the Race the Joe! Jet River Race in St. Maries, Idaho May 18-19.
Congratulations to the top 3: Unlimited driver Gord Humphrey in the #357 Unnatural Disaster, CX Class Jake Barney in the #212 Never Satisfied, and FX Class Chuck Thompson in the #180 Rump Shaker.
Racing eight stretches of whitewater are the ultimate test of drivers and boats, so congratulations to all who ran and finished.