Top O' Michigan Marathon Nationals 2019
Photo: Max Photography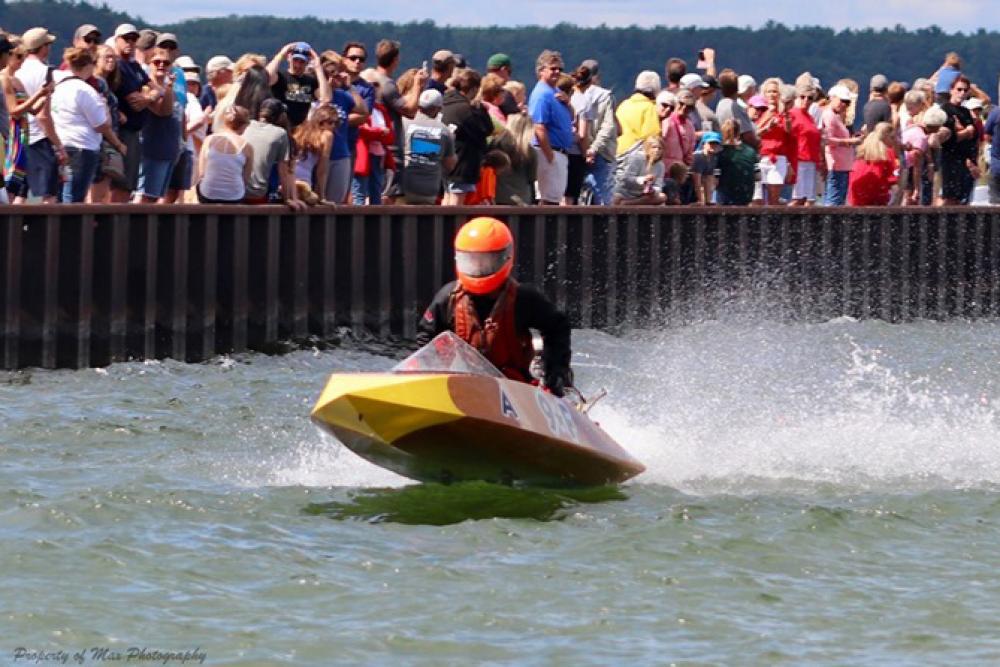 Beautiful site, beautiful weather. Sunday was windy, with boats struggling to get on plane against the wind on Burt Lake, but were fine throughout the rivers. Thanks to the Top O' Michigan Outboard Racing Club for their tireless efforts to put this race on.
Results (pending APBA review):
JR- 8 boats: Emily Kerr, Dominick Trolian, Logan McMullen, Alaina Reid, Nathan Kowalski
ASR- 12 boats: Stephen McCourtie, Johnny Wlodarski, Robert Wilkins, Justin Hughes, Peter Lauer
CSR- largest class with 29 boats: Tim Ross (with brand new boat), Nate Carmon (1st-timer), Jesse Swain, Mac Pfalzer, Andrew Tate
DSR- 10 boats: Josh Pearson (also won Fred Miller Marathon Award ), Fred Hollerback, Craig Rouleau, Brian Mitsch, Todd Veum
15SSR- 3 boats: Samantha Fairbairn, Leland Broge
25SSR- 15 boats: Dustin Fierek, Justin Giegler, Hal Leduc, Brent Johnson, Tom Loomis
Thundercat- Experimental (X-Class- 4 boats): James Yacko/Stephanie Greene, Adam Lowe/Mark Anderson, Mark Hodorek/Gary Kowalewski, Kyle Yacko/Nikki Lezotte
Congratulations to the winners! Now get some rest. Thanks to Jill Glossner for the speedy results.